I'm slowly digesting my recent trip to India and it's incredible impact on me. Until I can put words to my emotions, here are some photos from my time with my mom as we traveled through Kerala, Mumbai and Goa!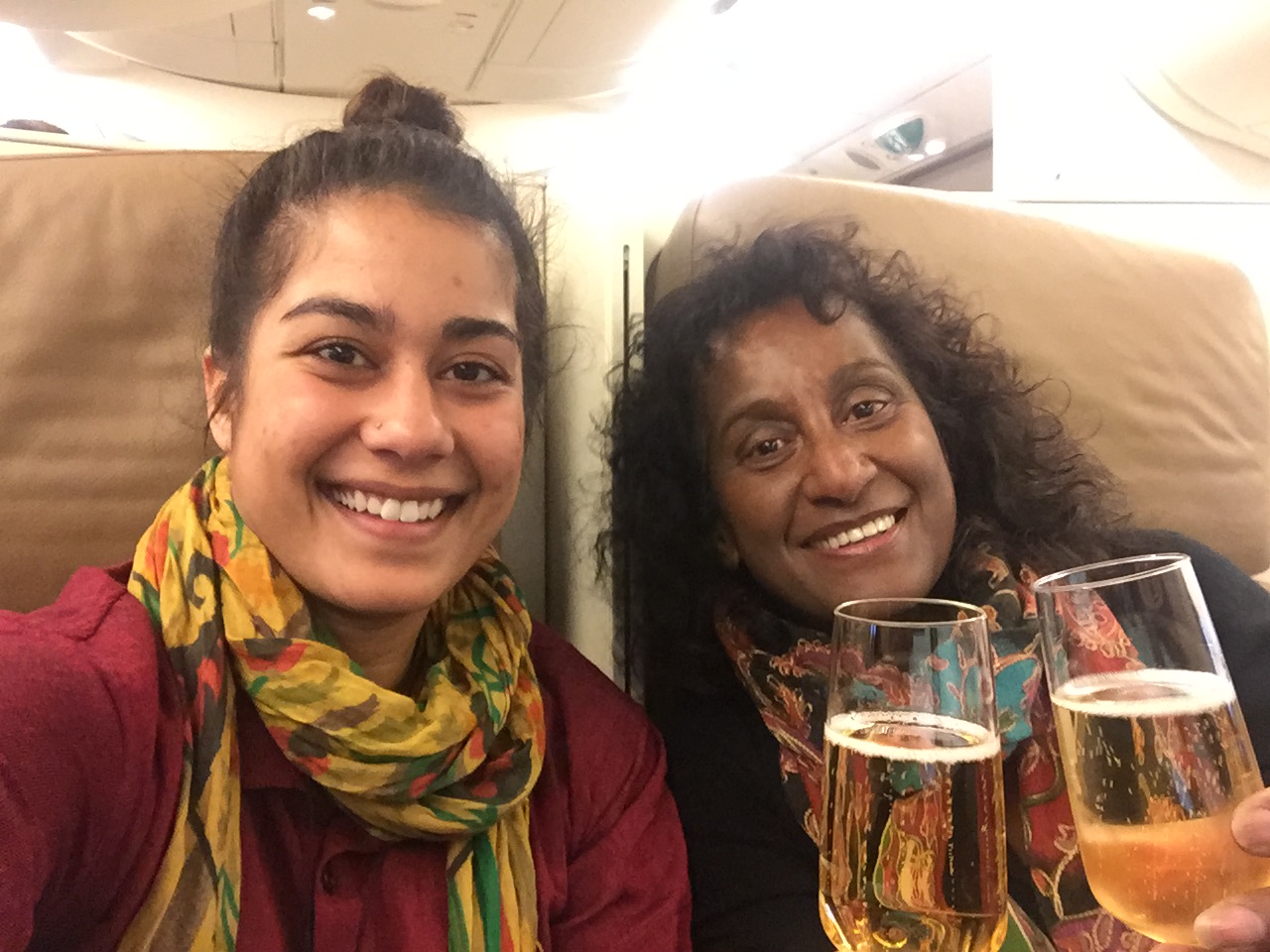 You get champagne in your pod when your fly buisness and you can lie completely horizontal! What?!
Our first day in Cherai we explored the backwaters (lagoons) and the villages nearby
fishing boats on the backwaters
Ladies at the Marthoma Church (Our Lady of Snow)
Our favourite place to eat during our stay in Cherai, which served the best fish I've ever had. Thank you to Akhil & Rakesh at Le Cafe for making our stay memorable!
Wandering around Jew Town in Fort Kochi
My first encounter with the majestic and sacred peepal tree.
A rare sighting of an empty market. We started getting in the habit of starting our days very early, because after 10am the heat would become unbearable.
Getting early also means you get to see the fish markets in full action.
Hundreds of birds flock to the fish markets in the morning, hoping to score some breakfast
The peacful and beautiful Cherai beach
As we came around the corner to see our family's ancestral home, the air had a delicate smell of coconut as the flesh was drying in the sun, to be later turned into oil.
The gate in front of the house
This is the pond where my grandfather first learned how to swim. I got to sit with my feet in the water as the little fish pecked away at my toes.
I went for a walk around the grounds near the house, taking in the beauty of the surroundings
Taking a scooter ride around the village at golden hour through the paddy fields.
This was the path to the house before the road was built, it leads through the paddy fields into the town.
The Afghan Church in Mumbai
Trying to describe the atmosphere at the Crawford Market in Mumbai is impossible
Narrow alley after narrow alley, this market has everything you need.
Just chillin' at the Taj Hotel in Mumbai
Our fancy evening at the Taj
We spent some time exploring the Kala Ghoda art festival
Mumbai through the Gateway
The cows at Elephanta Island
The amazing statues inside the caves at Elephanta Island
Ardhanarishvara, who represents the balance of masculine and feminine energies of the universe